High Tide Cottages & Farm ~ Rates & Policies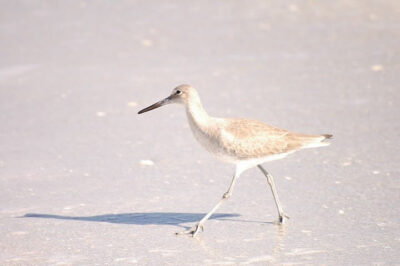 Rates:
$350/night Sun – Thurs; $370/night Fri – Sat (2 night min)
$395/night Memorial Day, 4th of July and Labor Day weekends (3 night min)
$425/night Thanksgiving, Christmas, New Year's Eve (4 night min)
14% TOT tax additional (for stays under 30 days)
$180 cleaning fee
General Policies:
Check-in: 4:00 PM – 6:00 PM & Check-out: 11:00 AM
2 night minimum, 3-4 night minimum on holiday weekends.
Payment due at time of reservation.
Children under the age of 10 are not permitted in the Garden Cottage.
All properties are non-smoking. Guests will be charged triple the cleaning fee for confirmed smoking on premises.
Maximum occupancy of any age guest:
Riley Beach Cottage = 4 persons
Keppel Beach Cottage = 6 persons
Bonnie's Farmhouse = 5 persons
Shepherd Garden Cottage = 3 persons
Until confirmed, rates are subject to change without notice.
Extended and Simultaneous Stay Rates:
There is a 40 percent discount when any one property is rented monthly
20 percent discount per property when rented weekly
$370 per night on weekends (Fri and Sat night, two night minimum)
$350 per night weekdays (Sun – Thurs) two night minimum
Reduced rental rate (by 15 percent on combined properties) when rented simultaneously by one party.
Please note that discounted rates may not be combined.
Pet Rates & Policies:
Small dogs are permitted at Riley and Keppel cabins contingent upon approval by management and an additional $75 cleaning fee per property. We ask that owners clean up after dogs and keep them on leash.
Due to livestock on property, dogs and other pets are not permitted at Farmhouse or Garden Cottage.
Payment & Cancellation Policy:
Your credit card will be charged for payment for the first night on confirmation of booking; any balance will be automatically charged one (1) week before the day of your arrival. If your cancellation is received 7 days prior to arrival, your deposit is returned less a $25.00 handling fee. If you cancel less than 7 days before and we are unable to re-book your reservation, you will receive a credit for a midweek stay Sunday through Thursday (Holiday weeks excluded), for one calendar year from your cancellation. These credits are transferable to family members or friends and are good for a year after the original reservation.